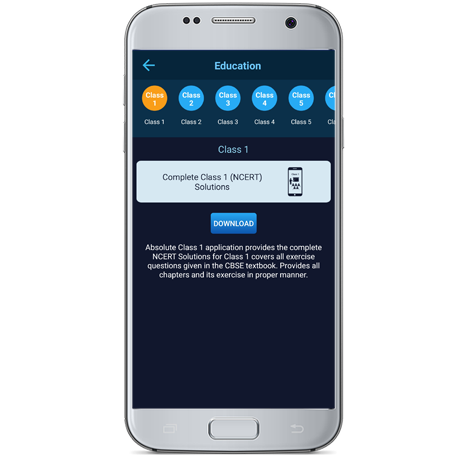 Class 1 - 12
The Absolute store has an educational feature in which it provides thorough NCERT Solutions for Classes 1 to 12 that cover all of the NCERT textbook's exercise questions.
Provide a logical arrangement for all of the chapters and exercises.
It not only protects your phone, but it also educates you on a range of topics.
It has everything you need to know about NCERT education.
For children, having everything at their fingertips is beneficial.