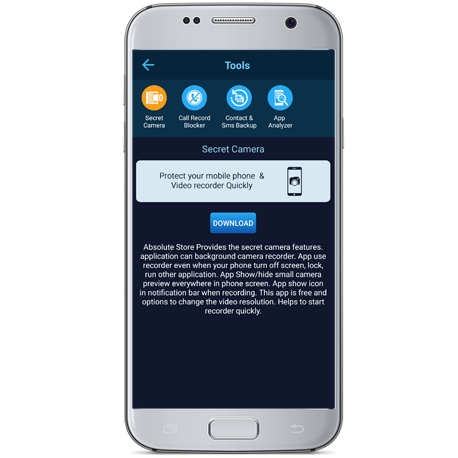 Secret Camera
The Absolute Soft System provides the secret camera features.
Recording camera in the background App recorder works even when your phone's screen is turned off, locked, or other applications are running
App Show/Hide a small camera preview on the phone's screen.
When recording, the app displays an icon in the notification bar.
This app is free and has the option to change the video resolution.
It helps start the recorder quickly.