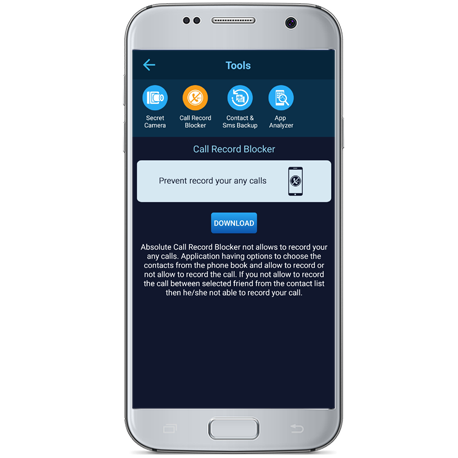 Call Record Blocker
Absolute Call Record Blocker prevents any calls from being recorded.
Options to select people from the phone book and whether or not to record the call are available.
He/she will not be able to record your call if you do not allow him/her to record calls between specified friends from your contact list.