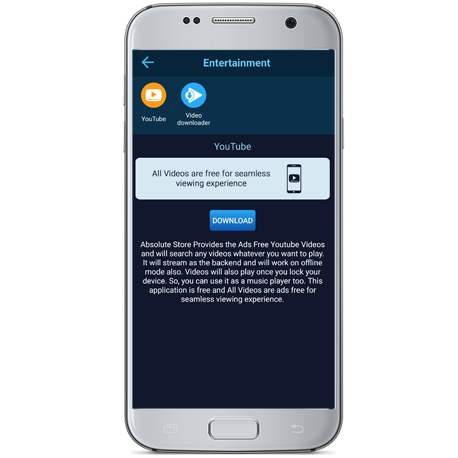 Youtube
The Absolute store removes advertisements from Youtube videos and assists you in finding any video you wish to watch.
It will stream from the backend and work in both online and offline modes.
Videos begin playing when you lock your smartphone.
As a result, it can also be used as a music player.
This app is free, and all videos are ad-free, so you may watch them without interruption.